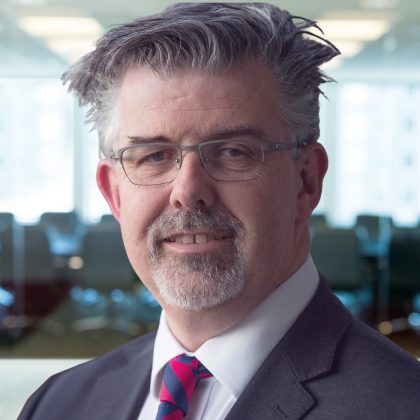 Peter brings extensive CEO and board experience in the superannuation, finance, education and aged care sectors.
Peter Murphy is a financial specialist in not-for-profits, education, aged care and superannuation. With a blend of strategic insight and financial awareness, Peter has a strong track record of transforming organisations through aligning their resources with their purpose to achieve results.
After almost a decade as the CEO of an industry superannuation fund, he currently holds chair and directorship roles in a range of organisations in the finance and not-for-profit sectors. He is a fellow of CPA Australia, a fellow of the Australian Superannuation Funds Association and a graduate of the Australian Institute of Company Directors. He holds a Masters of Commerce from the University of Sydney and Masters of Arts from the Australian College of Theology. He also has undergraduate qualifications in business.
Principal, Jefferson & Shea Legal
Nathan Croot is a solicitor and the Principal of Jefferson & Shea Legal.
Prior to the establishment of Jefferson & Shea Legal, Nathan worked in private practice where he advised both commercial and non-for-profit clients. He has a particular interest in the education sector and has advised non-government schools for over a decade.
Nathan is also an experienced litigator and investigator. He has represented clients in a wide range of legal proceedings from NCAT to the High Court. He regularly conducts investigations for clients, including investigations relating to the reportable conduct scheme.
In addition to his work for clients, he has presented at Education Law conferences and seminars throughout Australia.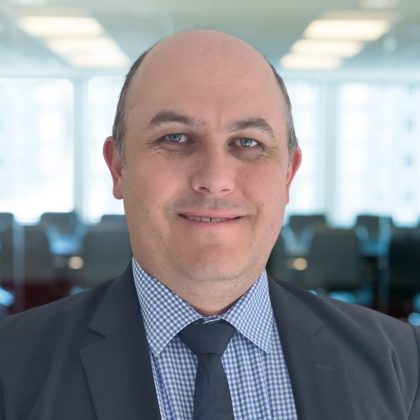 A marketing professional with experience across multiple industries including Finance, Education, Not for Profit, and FMCG, Jodi's most recent role was heading the marketing department in an industry superannuation fund achieving top-quartile growth.
Now she enjoys bringing that expertise into other organisations. "I'm passionate about seeing businesses grow through building strong brands, implementing innovative strategies and delivering a clear, engaging message."
senior consultant, innovation (products & services)
James Flavin has been a fixture in both the Financial Services and Not-for-Profit spaces in Sydney for twenty years.
He has been involved in business improvement in infrastructure, energy, financial services and, for the past decade, Not-for-Profits.
An accountant by training, an IT Project Manager by necessity and a problem solver by instinct, James has served organisations large and small through restructures and reorganisations.
James chaired the Finance Committee of the Anglican Diocese of Sydney for 13 years. He has also been Chair of Anglican Super for 14 years, overseeing the transition of the Fund from AMP to Mercer in 2020.
He is passionate about helping bridge the gap between an organisation's dreams and its capabilities – and resolving the issues that emerge along the way.