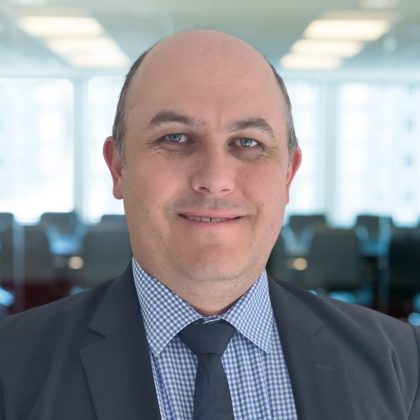 Nathan Croot is a solicitor and the Principal of Jefferson & Shea Legal.
Prior to the establishment of Jefferson & Shea Legal, Nathan worked in private practice where he advised both commercial and non-for-profit clients. He has a particular interest in the education sector and has advised non-government schools for over a decade.
Nathan is also an experienced litigator and investigator. He has represented clients in a wide range of legal proceedings from NCAT to the High Court. He regularly conducts investigations for clients, including investigations relating to the reportable conduct scheme.
In addition to his work for clients, he has presented at Education Law conferences and seminars throughout Australia.
Wouldn't it be nice to have your own in-house counsel?
At Jefferson and Shea Legal, we offer an alternative through our external counsel service.
For a fixed annual fee, you can call us at any time for verbal advice. We will even record the call and make it available to you so that you can go back to refresh your memory at any time. You will never have to let the inevitable invoice stop you from the peace of mind that comes from professional legal advice again.
This service does not just provide you with professional legal advice and budget certainty, we will also give your organisation discounted rates on our other legal services for any work that can't be completed in a phone call.
| Traditional Law Firm | Jefferson & Shea External Counsel Service |
| --- | --- |
| Up to $750 plus GST per hour | $500 plus GST per month |
| The clock starts at "Hello" | Unlimited phone calls |
| Take your own notes | Access to recordings |
Jefferson and Shea Legal's External Counsel Service is for verbal advice only. Other services are available and will be charged at discounted rates.
What do you do when someone comes to you with an allegation?
Jefferson and Shea Legal can guide your organisation through the investigative process or conduct the investigation for you.
There are many investigators available from a range of backgrounds. Many lawyers can investigate allegations. The advantage of having a lawyer conduct your investigation is that they are professionals who are trained to assess facts and apply them to the law. Generally, you can expect a superior service from lawyers. However, lawyers are expensive and charge high hourly rates. Investigations take time and the costs can add up very quickly.
There are other investigators who do not have the same legal training, knowledge or experience. The advantage of such providers is that they are generally cheaper than lawyers. However, although some are very good, you cannot expect a non-lawyer to provide the same level of service.
Jefferson and Shea Legal understands the importance of having an investigation done professionally but also that organisations do not necessarily want to pay the standard charge-out rates for lawyers to do them.
We want to help you deal with any allegations that arise in your organisation or workplace. However, we also have a particular focus on allegations in schools and religious organisations, especially those involving child protection issues and reportable allegations involving inappropriate conduct towards against children.
| Traditional law firm | Other investigations | Jefferson & Shea Legal |
| --- | --- | --- |
| Up to $750 plus GST per hour | Usually between $200 and $250 plus GST per hour | $8,000 plus GST for a standard investigation |
| Investigator is a qualified lawyer | Investigator is not a qualified lawyer | Investigator is a qualified lawyer |
A standard investigation includes reading up to 25 pages of documentary evidence, interviewing the complainant, respondent and up to two witnesses and preparing an investigation report. If there are additional witnesses or evidence, there are additional charges calculated on our standard rates for investigations. Alternatively, we may charge our standard rate for investigations of $250 plus GST per hour if you prefer.
The best policy in the world is worth nothing if it isn't followed. Likewise, a poorly drafted policy can be more trouble than it is worth. 
At Jefferson and Shea Legal, we believe that taking the time to create good systems and to implement them across your organisation is well worth the investment.
Our compliance program offers two services. The first is a review of the organisation's current policies to ensure that they are up to date and appropriate. The second is to prepare an implementation plan which sets out who is responsible for implementing each part of the policy. With the new implementation plan in place, staff will know exactly what they need to do and when to do it.